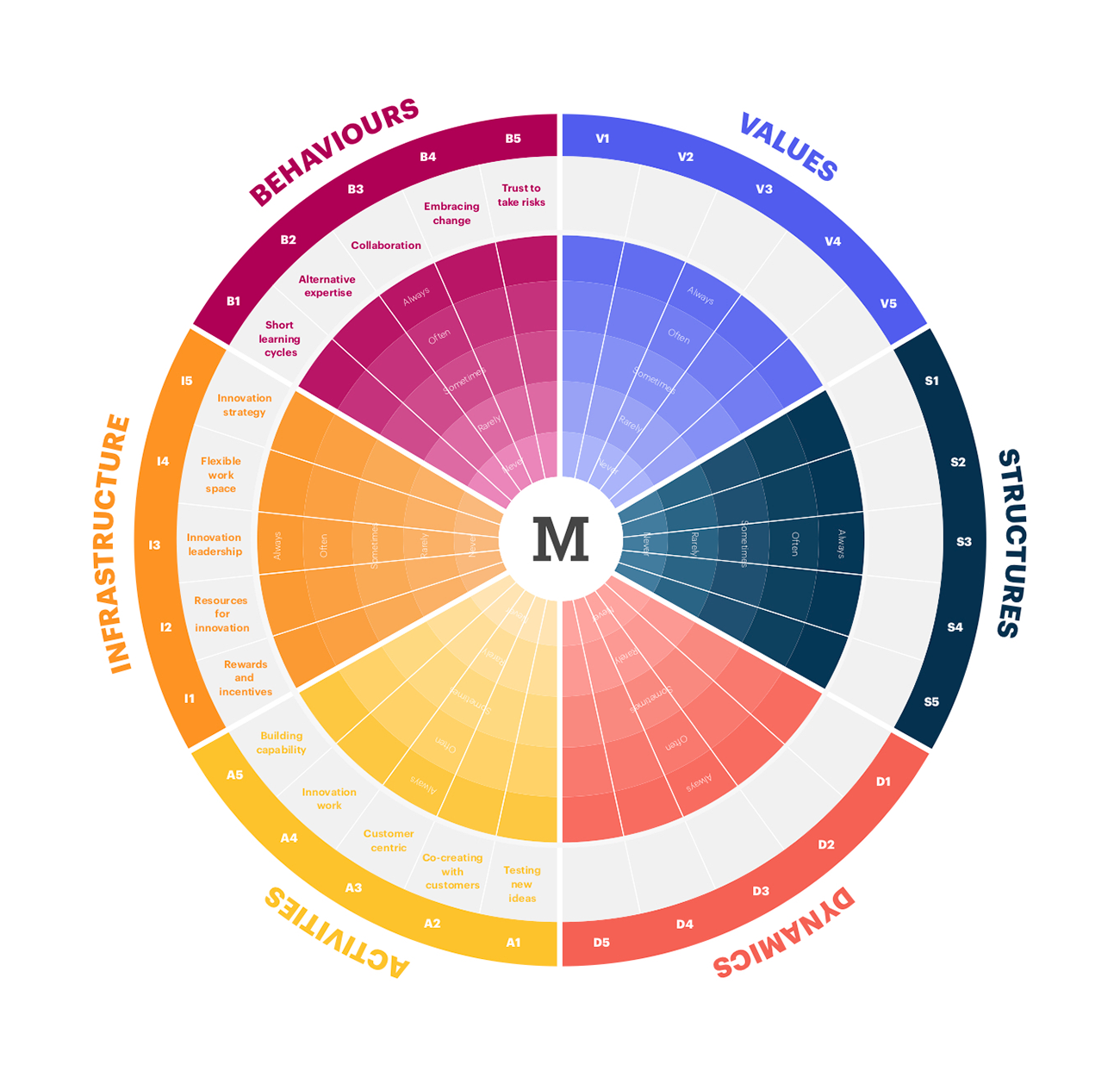 Why understanding culture is essential for innovation efforts
Culture is critical to the success of any innovation endeavour, across industries and sectors. Workplace innovation culture is the underlying factor that either halts or accelerates your efforts to change the way things get done.
The Culture Scan helps you understand your current culture—and illuminates a path toward building a new, desired culture where getting work done just becomes easier.
Use the Culture Scan to:
- Build a culture of accountability
- Reimagine a new workplace culture
- Build corporate structures to support innovation
- Visualize and design change that will enable innovation across silos and teams