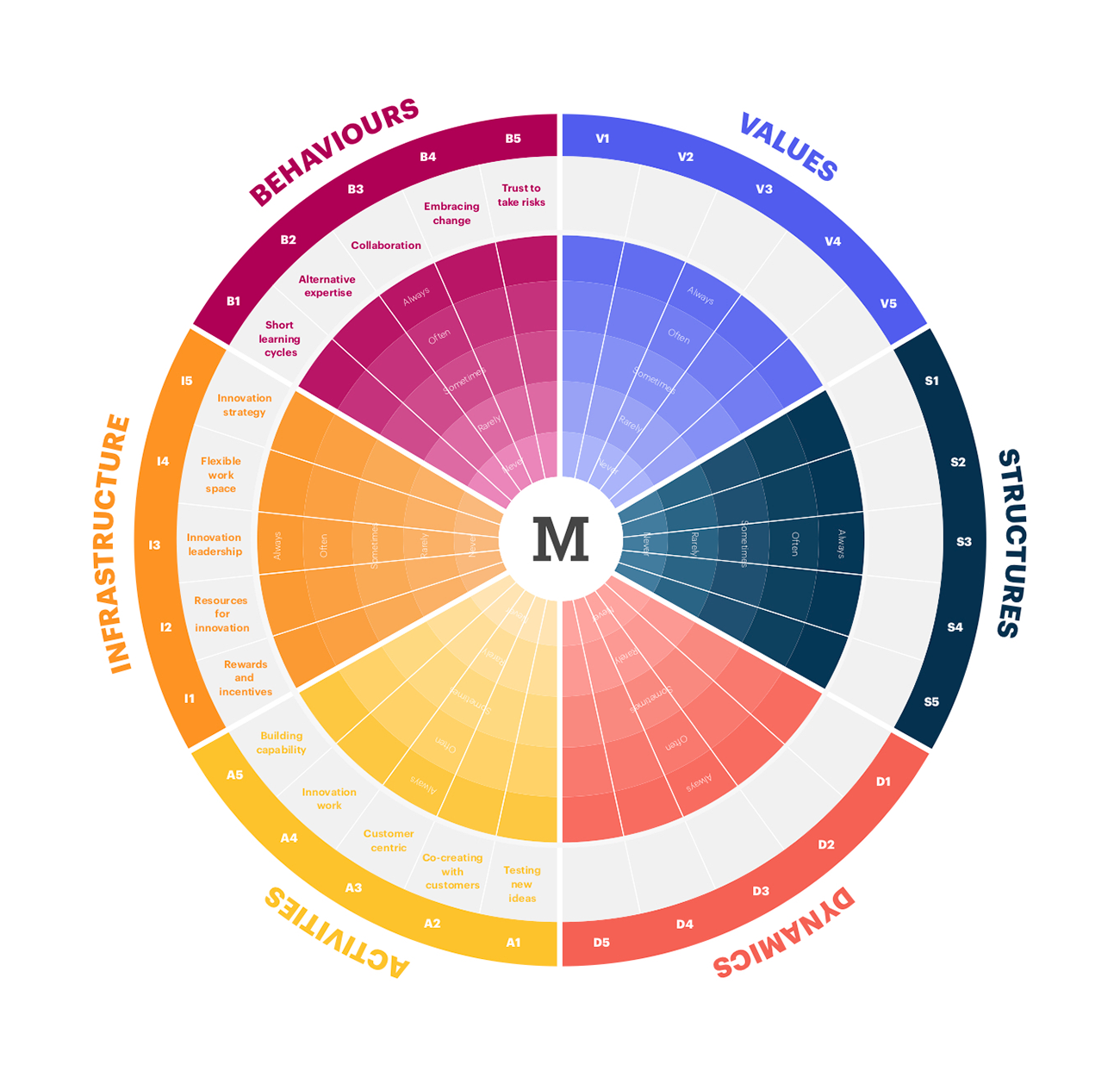 The Moment's experience with organizations across business sectors has taught us that culture is critical to the success of any innovation endeavour. It's the underlying factor that either halts or accelerates your efforts to change the way things get done.
The Culture Scan helps you understand your current culture—and illuminates a path toward a new, desired culture.
Get things done without the fight. The right culture enables your best work to grow your business.